Think Like Clouds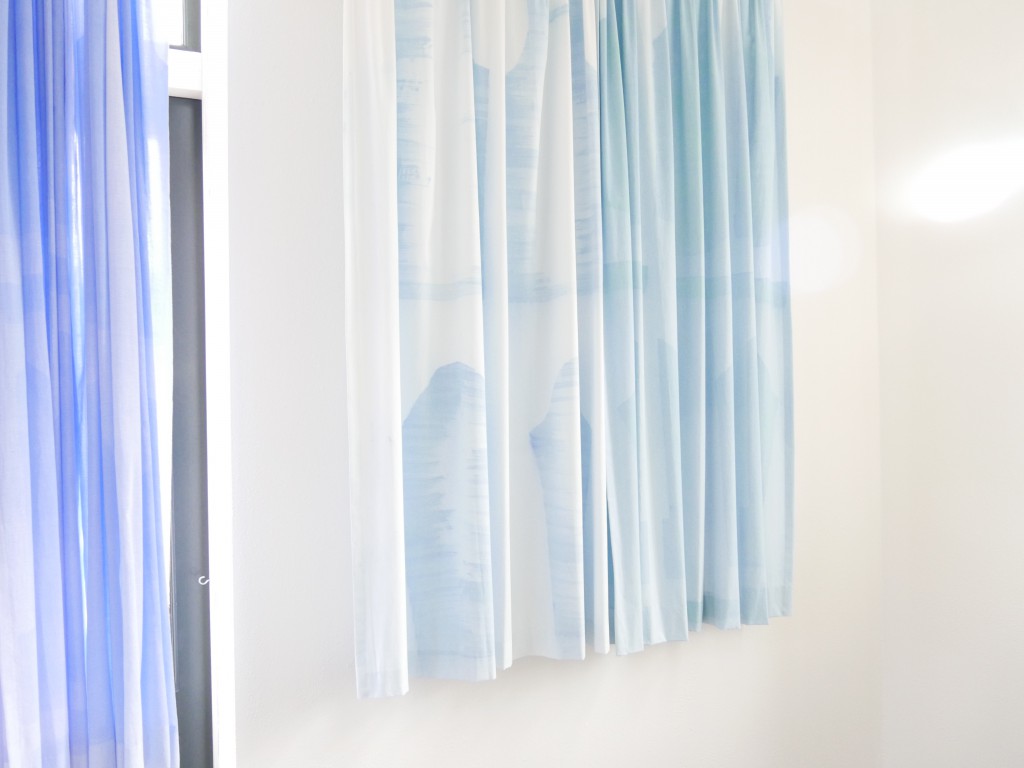 A curtain collection as potential wardrobe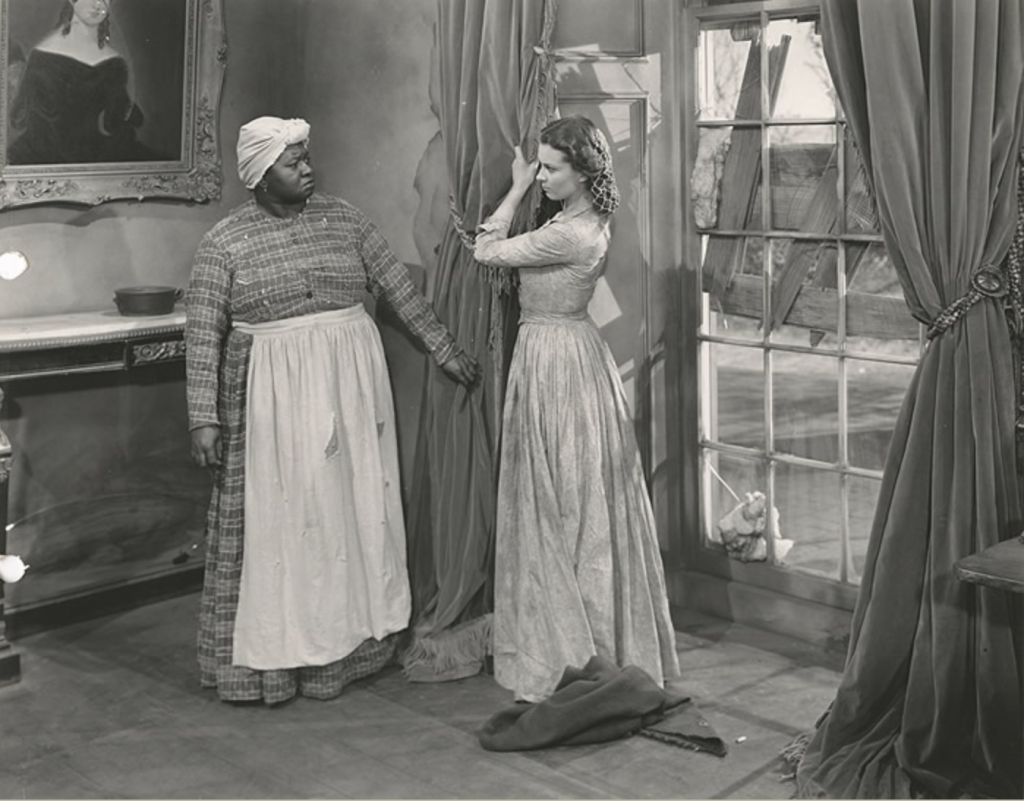 Film still Gone with the Wind of Mammy and Scarlett at curtain. The Curtain Dress, a symbol of Scarlett's will to survive, was worn in three scenes of the movie.
For a curator's private home we made a series of curtains. This curator is always on the move, as well he moves things around. After the request to make a serie of curtains with the process of Weathering Blue I traced some of his clothes to make stencils to paint on the textiles.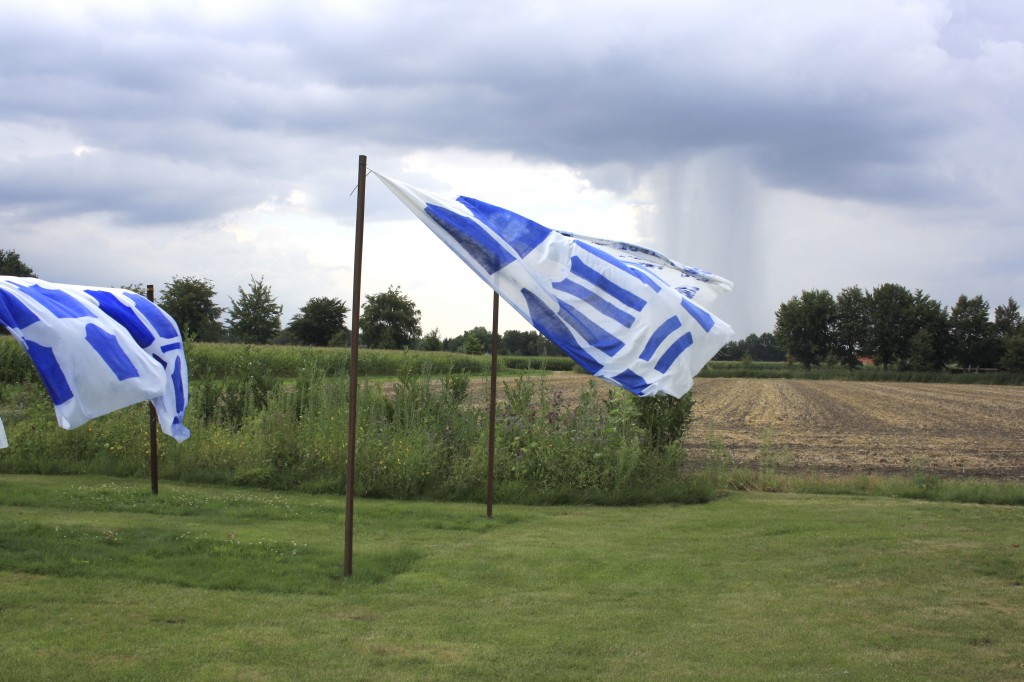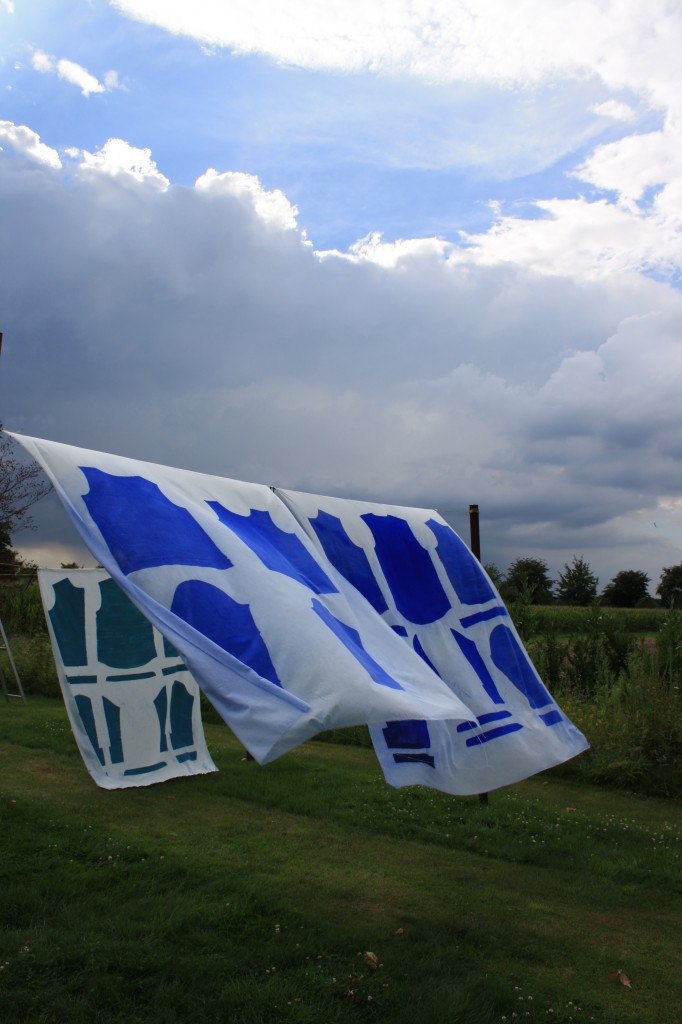 The textiles were exposed to the weather in the garden of the house where the curator was raised.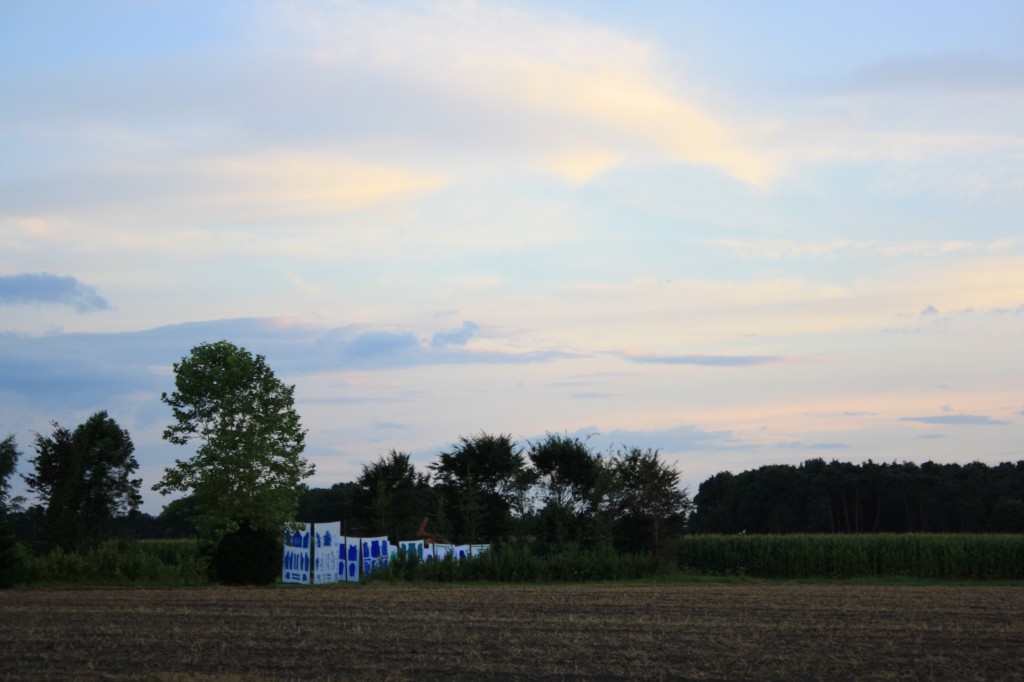 ---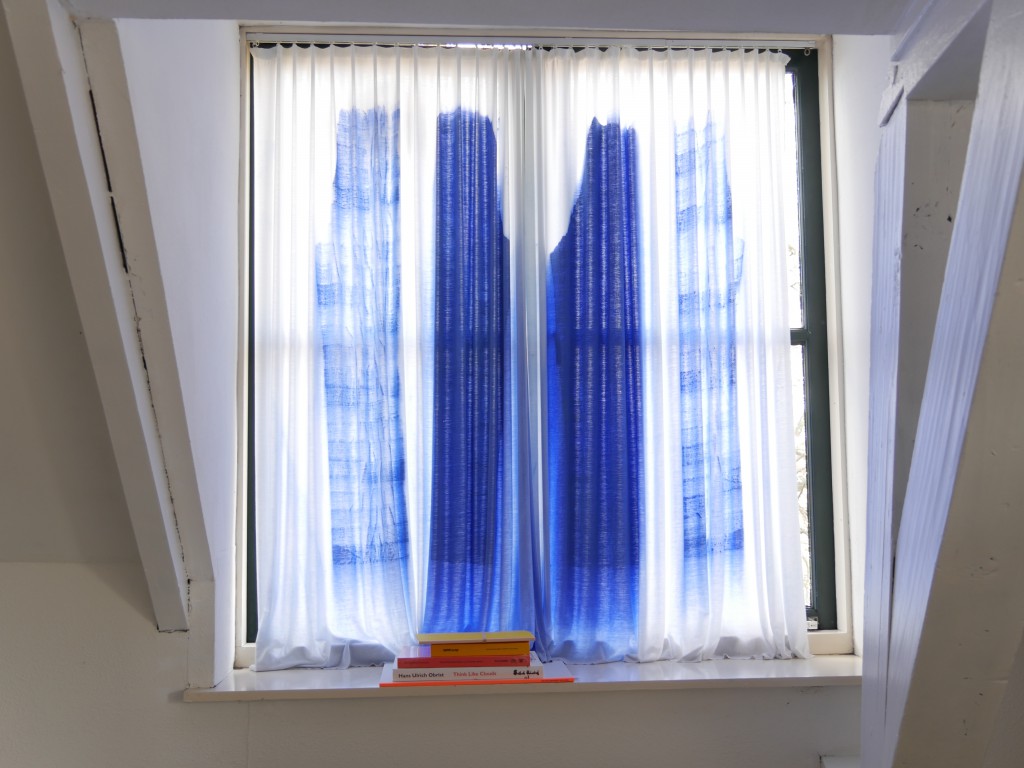 Pyjama, bedroom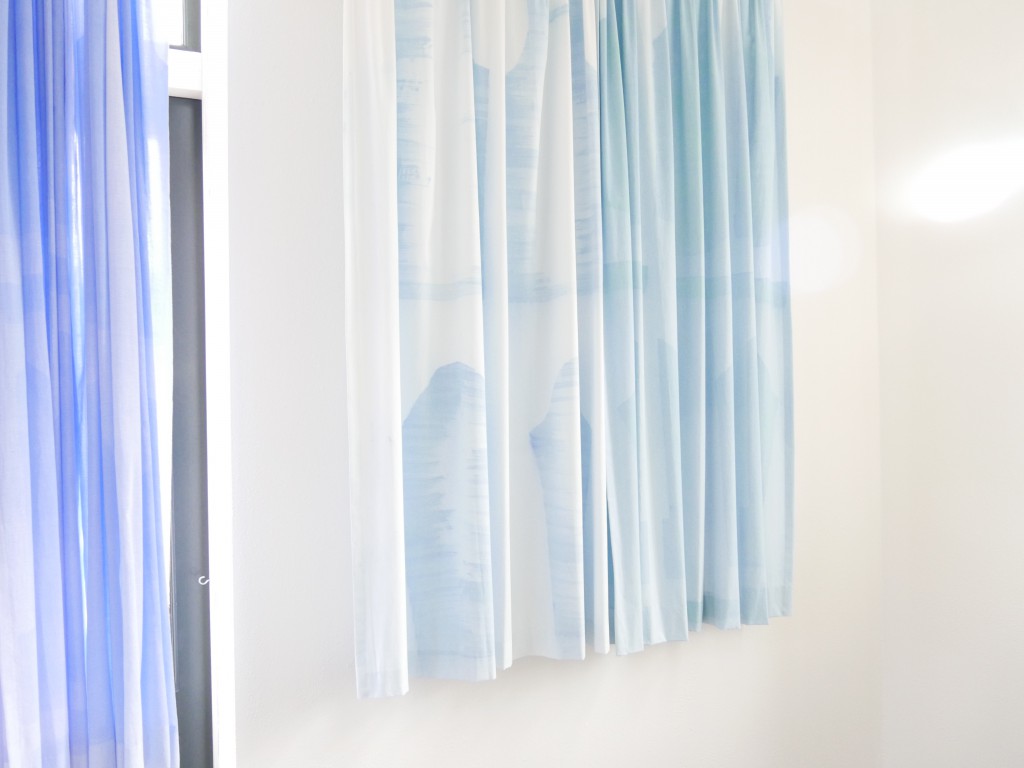 Raf Simons Jacket, living room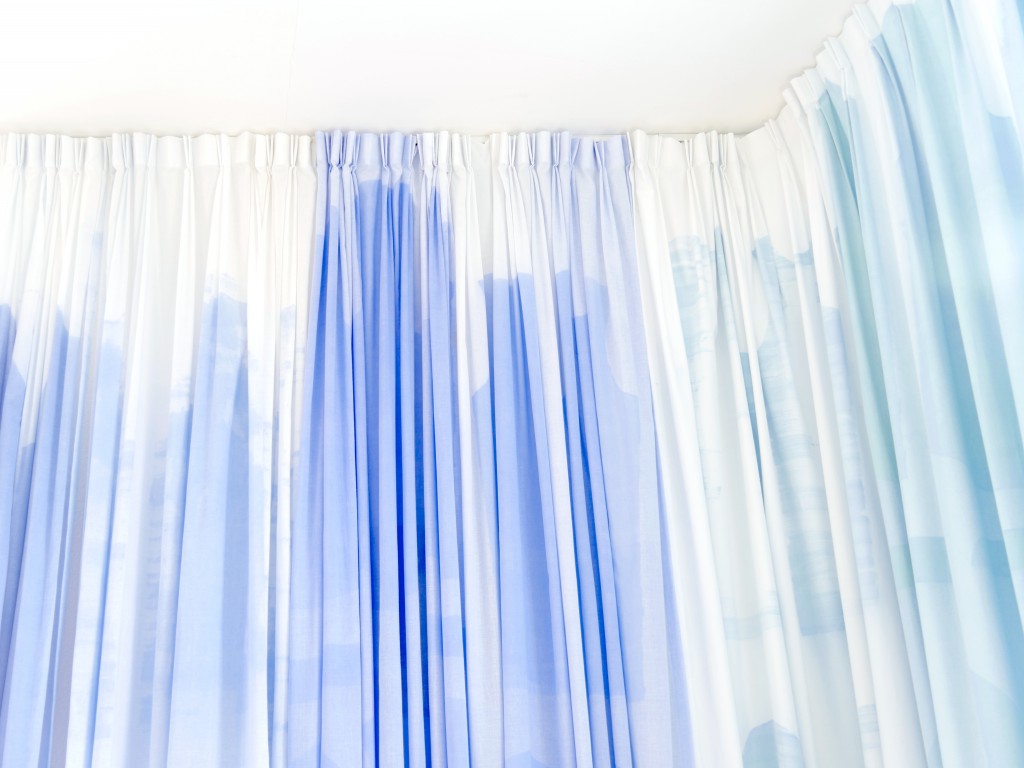 Coat, livingroom