Weathering Blue
A visual record of colour and seasonal change made tangible by exposing textiles day and night to the weather conditions.
The project  Weer Blauw (Weathering Blue) is a visual record of colour and seasonal change made tangible. Commissioned by the Zuiderzee Museum in Enkhuizen I developed a collection of textiles in situ as part of the exhibition NIJVER|heden. I juxtaposed the process of photography and fashion and found my material in the historic steam laundry.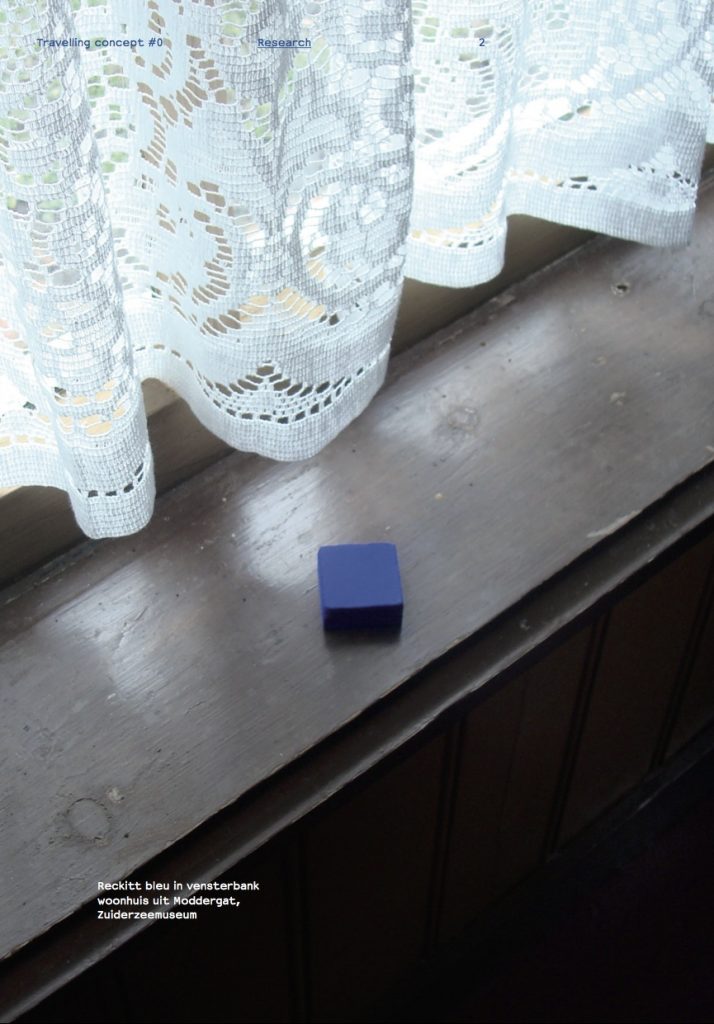 During research for Weer blauw  I became inspired by the big barrel "optical white" in the steam laundry of the museum. 100 years ago, the white laundry used to be washed with ultramarine pigment, Reckitt Blue.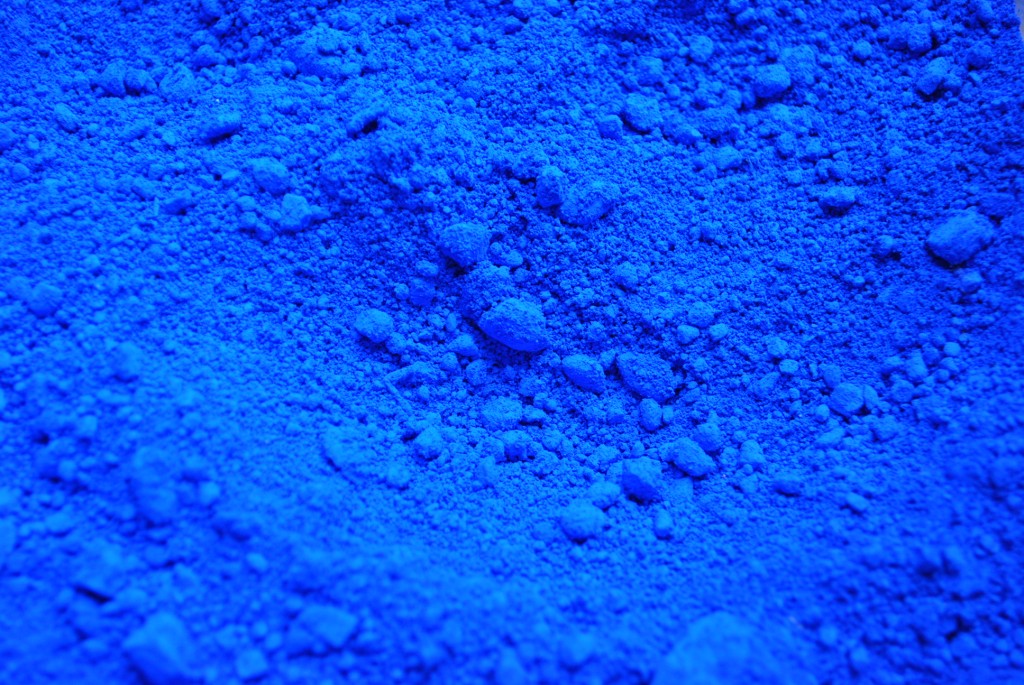 With this optical white (ultramarine) pigment I painted with ultramarine pigment shirt pattern on cotton cloths. These patterns  hanged outside for 158 day and night on a cloths line at the dike of the outside park from the museum.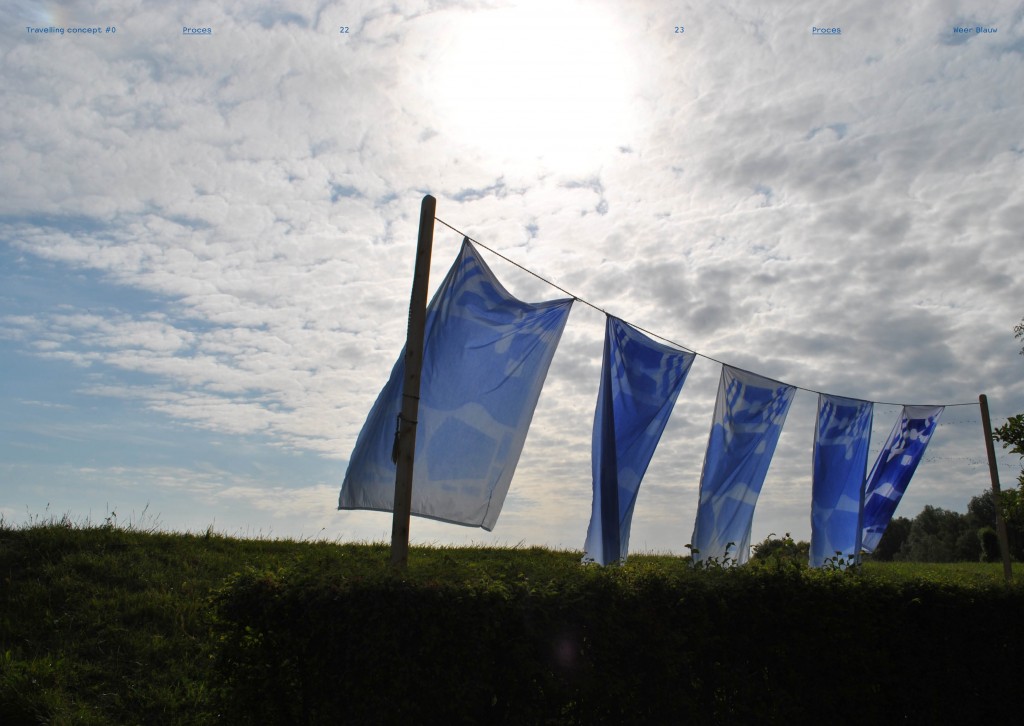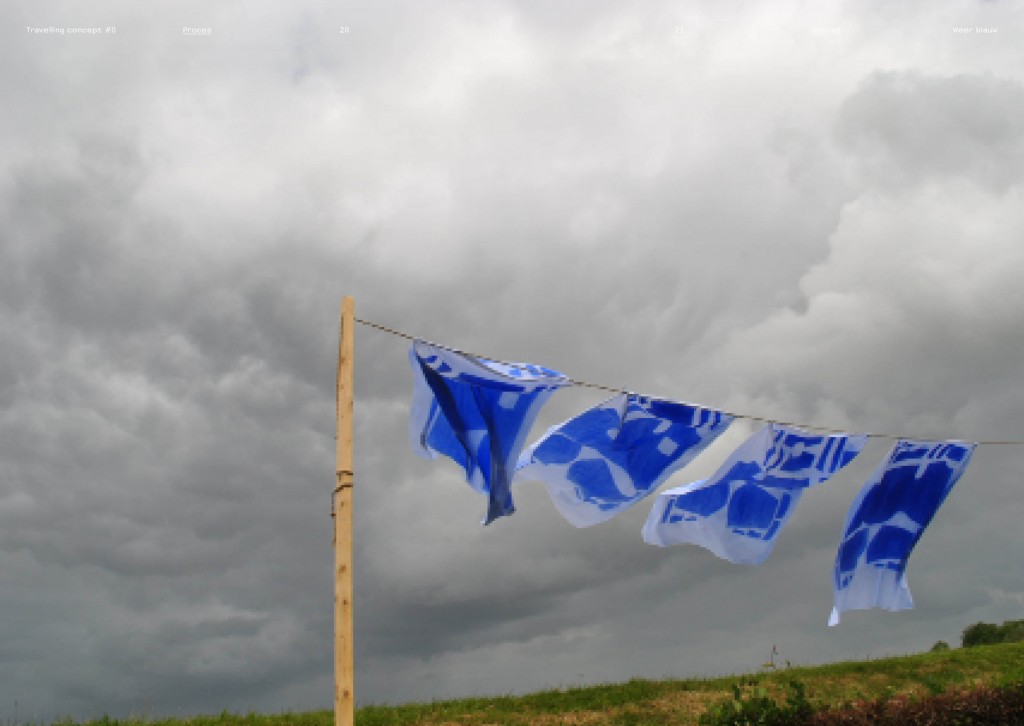 Time is part of the subject but more important a condition to produce the work. The blue shirts on the clothesline change over the course of months of hard blue to lighter blue.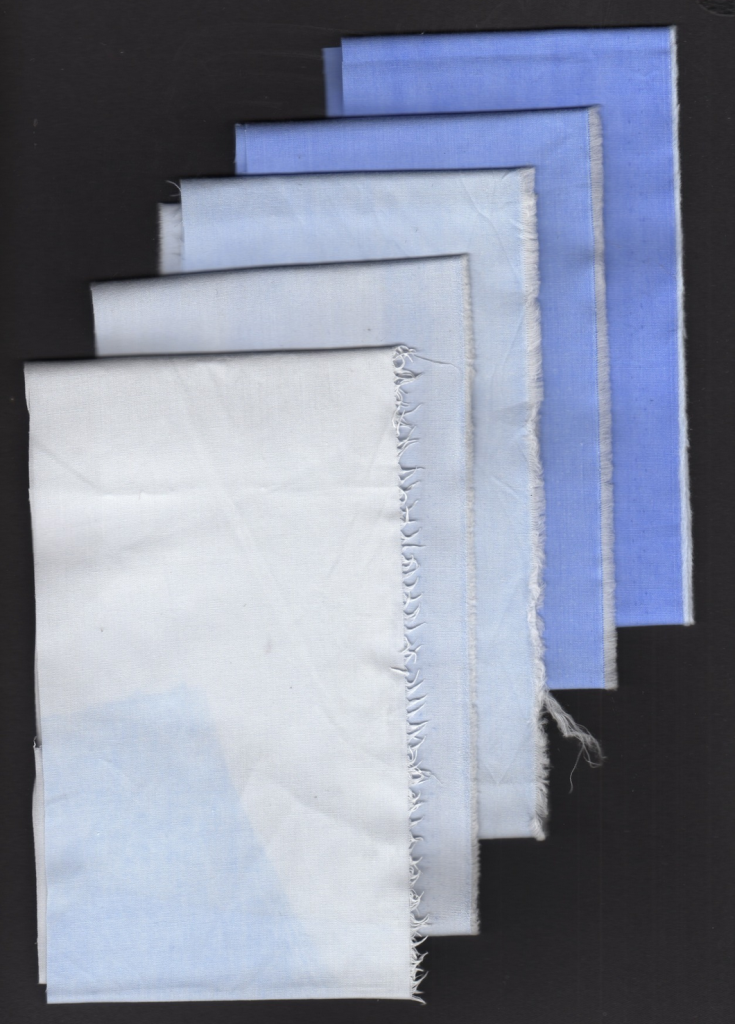 Various shades of the ultramarine exposed to different weather conditions.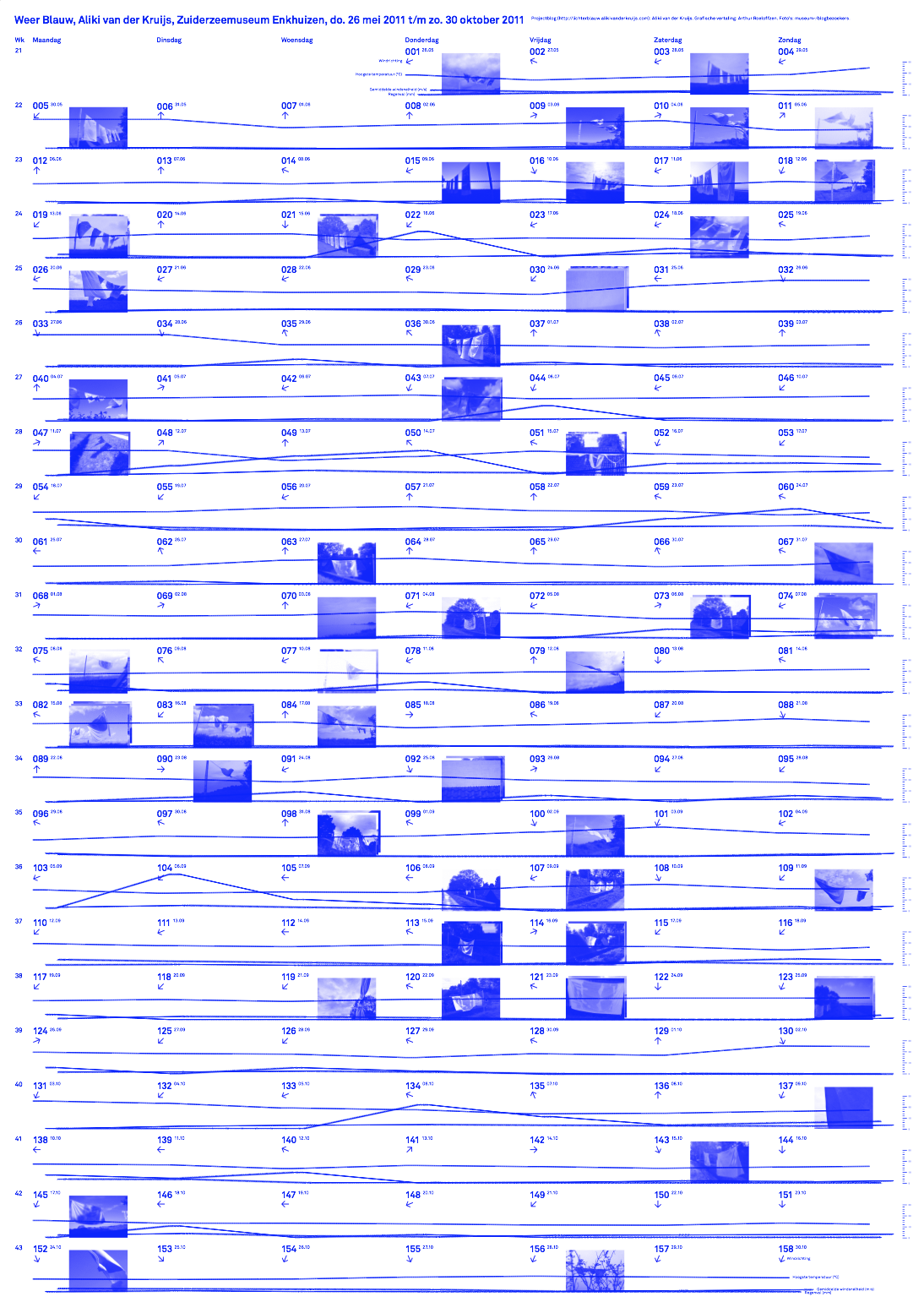 Arthur Roeloffzen made a graphic translation of the blog that I kept during the 158 days of the residency. Visitors of the museum were asked to send in pictures of the clothesline on the dike. The temperature, wind direction and average rainfall per day is noted in the graphic lines.
CollectionPhotography Ester Grass Vergera & Heleen Peeters
Publication
Selection of pages from the book: Travelling Concept #0 — Weer Blauw
You can browse the book on issuu here