Daylit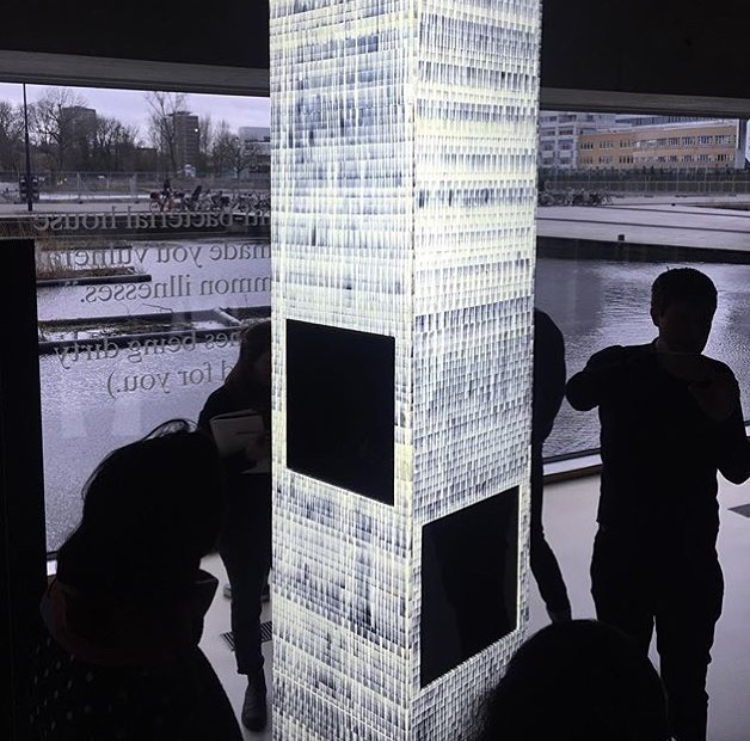 Spatial application of the material of Daylit.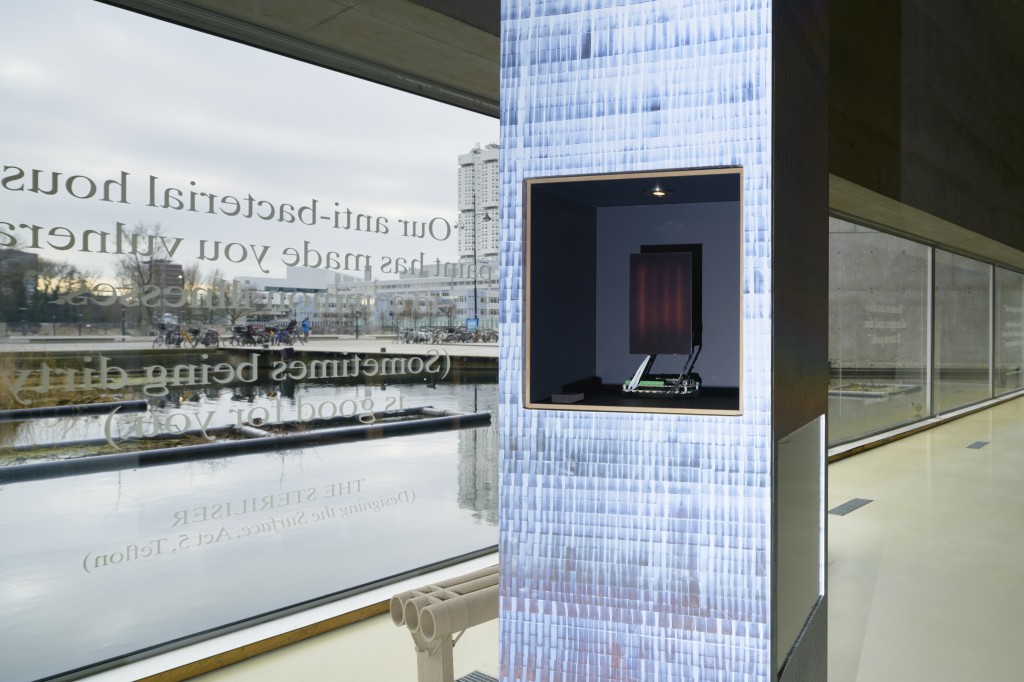 Photo: Johannes Schwartz / HNI
Daylit applied at a display column in the exhibition Designing the Surface, Het Nieuwe Instituut, Rotterdam. The pattern reacts on the characteristics of the structure of VANTABLACK making it the darkest black of the world that is displayed inside the column.

Movie: Marit Geluk / HNI
Daylit surface set in motion: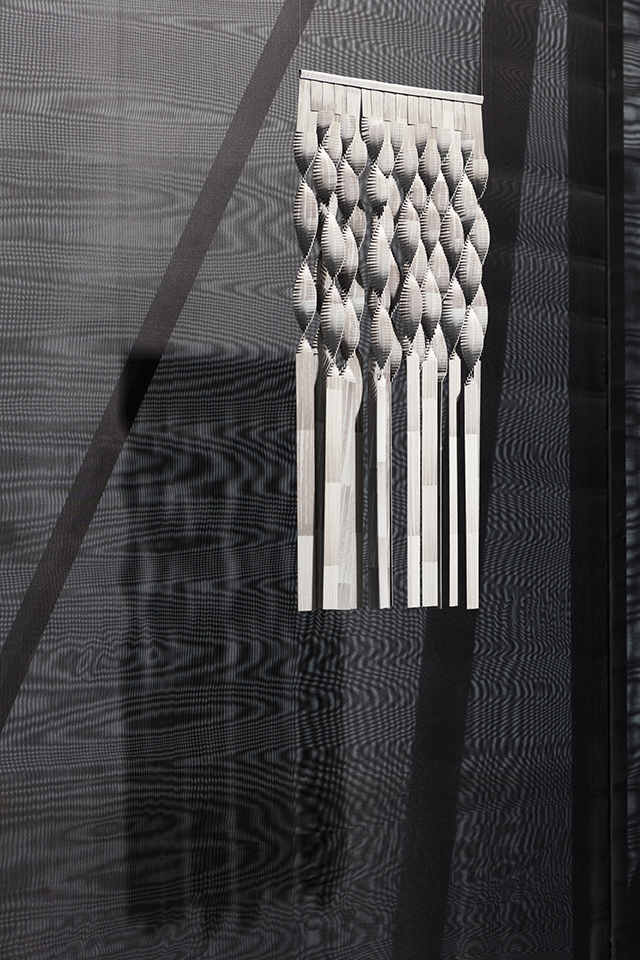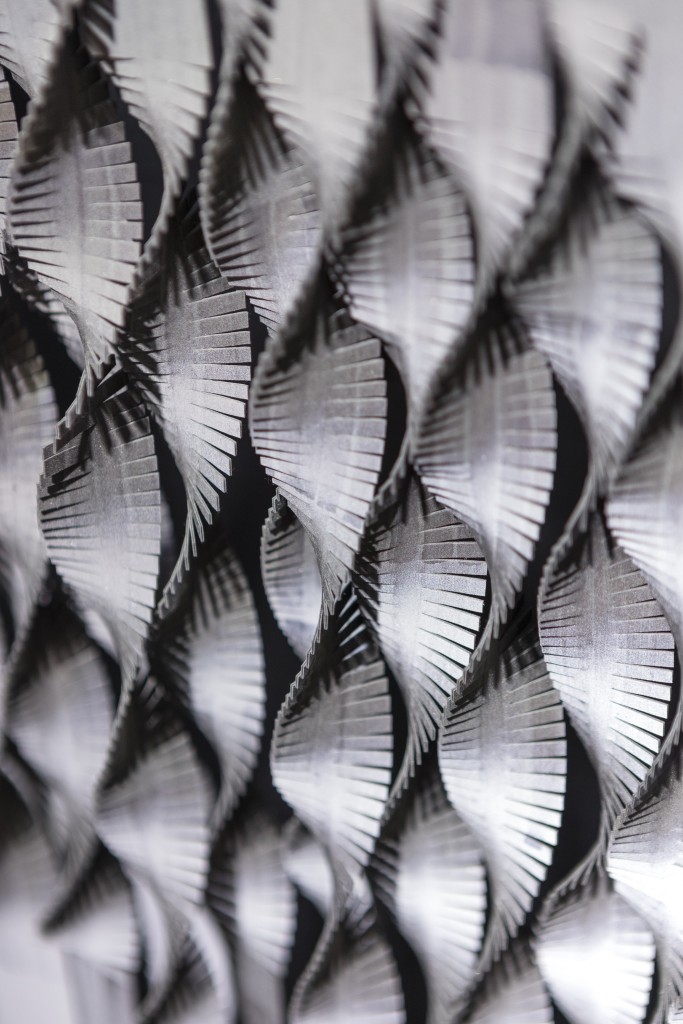 Photo: Ronald Smits