Dutch Design Week 2018
During the Dutch Design Week my work will be presented in two venues. On both location there is as well a presentation moment.
Behind the Shiny Glazing, Van Abbe Museum

Whole week in Van Abbemuseum by Creative Residency Arita.
Wednesday 24th October from 15:00 – 16:00 I will  give a lecture together with the potter I collaborated last year during my residency in Arita.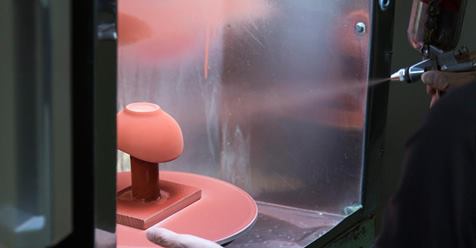 The Future of Living Materials / Klokgebouw
Friday 26th of October from 13-14h during BGLF Radicale Verbeelding Talks I will talk about my research and vision on a circulair textile system. During this DDW Talk, ArtEZ Future Makers will present the project 'The Future of Living Materials'; a project in collaboration with Wageningen University & Research (WUR). This project brings together art, design and science to explore and develop new 'living' materials, sustainable designs and ecocentric value systems.