Colour view in NYC
The scarfs On Colour are present in the Cooper Hewitt Design Museum shop parallel from the show SATURATED.
Saturated explores the elusive, complex phenomenon of color perception and how it has captivated artists, designers, scientists, and sages.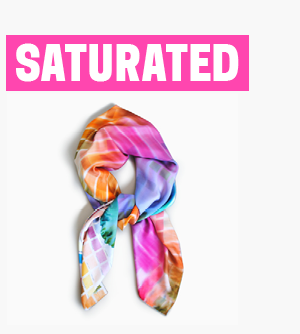 Featuring over 190 objects spanning antiquity to the present from the extraordinary collections of Smithsonian Libraries and Cooper Hewitt, the exhibition reveals how designers apply the theories of the world's greatest color thinkers to bring order and excitement to the visual world.