Weathering Blue in Designroute Zuiderzee Museum
In the Outdoor Museum of the Zuiderzee Museum you will find premises that used to be located at various places round the former Zuiderzee. Across this historic setting they have set out the design route: at different locations you can see how the cultural history of the Zuiderzee has inspired designers and artists to create new insights. Using modern interpretations of traditional techniques, materials and  themes, the Zuiderzee Museum underlines the value of our heritage for the present.
Examples include Richard Hutten's contemporary Zuiderzee Chair in the chapel and the wooden shoes by Victor & Rolf in the farmhouse on the city canal. In addition there are a number of new presentations this year, for example the Weathering Blue project of Aliki van der Kruijs in the fishermen's quarter. On show till the 29th of October 2017.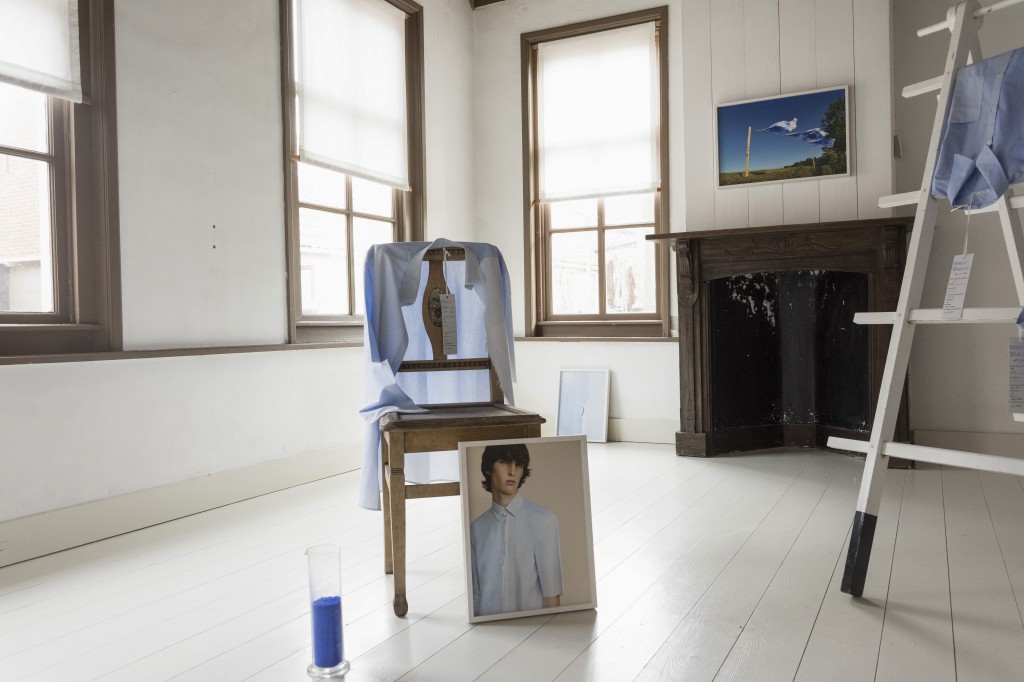 Foto: Thijs Jansen