Afterseason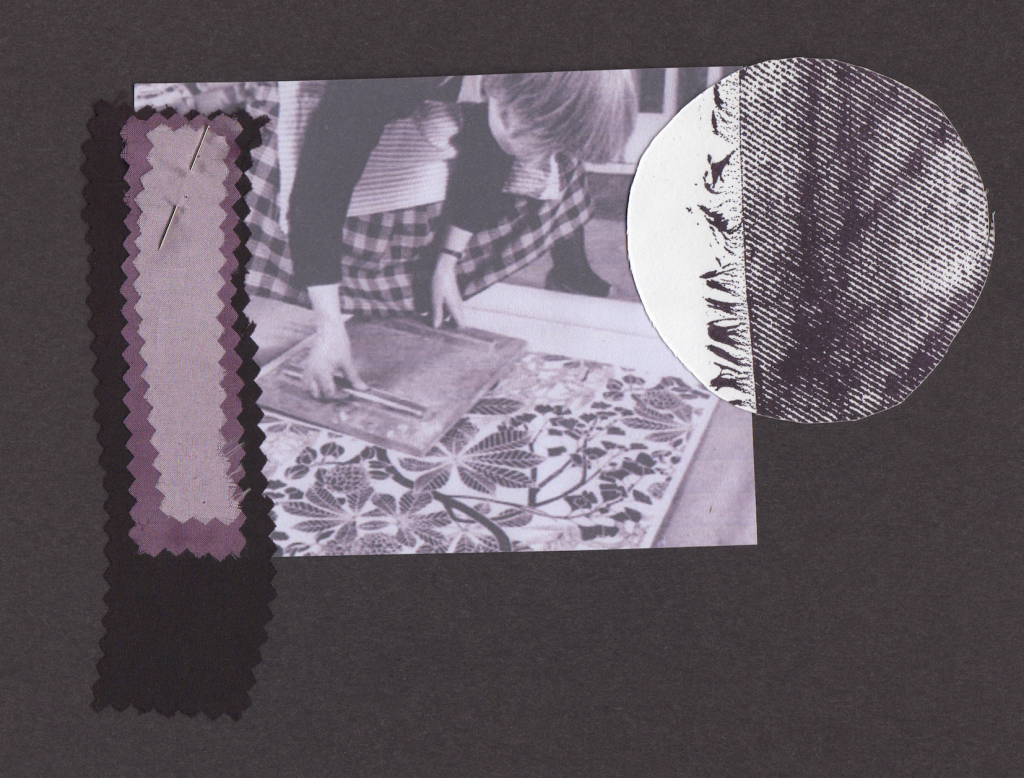 With the research project 'Afterseason – Raw material per linear meter' I investigate the possibility of processing residual ink from the textile print industry into new raw materials, so that the chemical waste is limited. I will analyse various shades of purple, derived from for example, shellfish, sandalwood and residual ink. In the material output I focus on the processing of residual ink. In order to do that I explore a range of new textile techniques and materials to build a library. Through collaborations with various design disciplines such as art, architecture and fashion I look for applications of the developed techniques and materials. In support of its theoretical and practical research I collaborate with scientists, architects, textile-, colour- and screen printing specialists, archives and research institutions and industry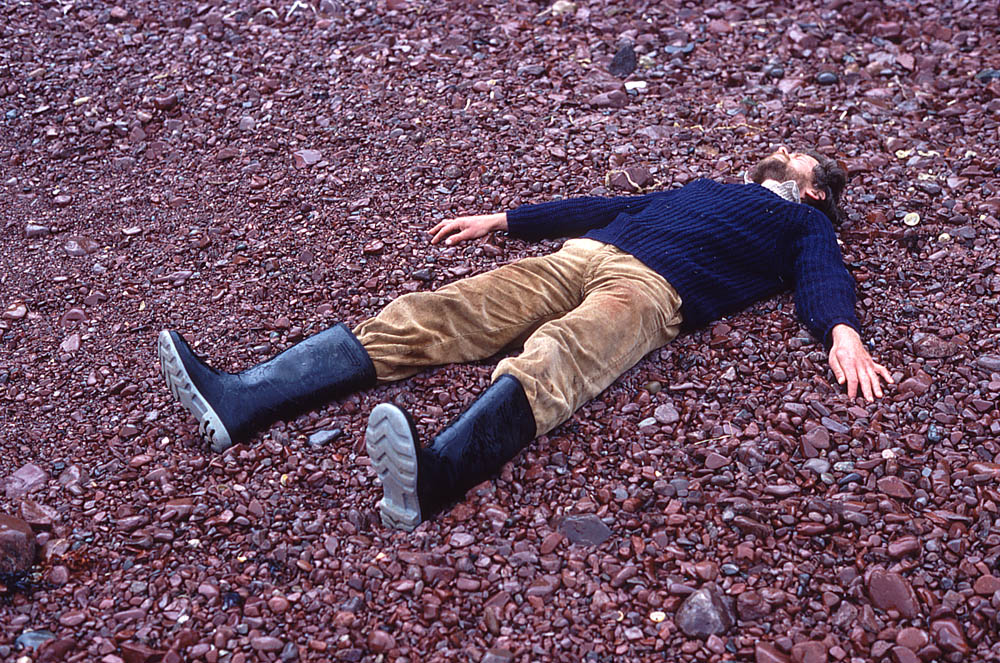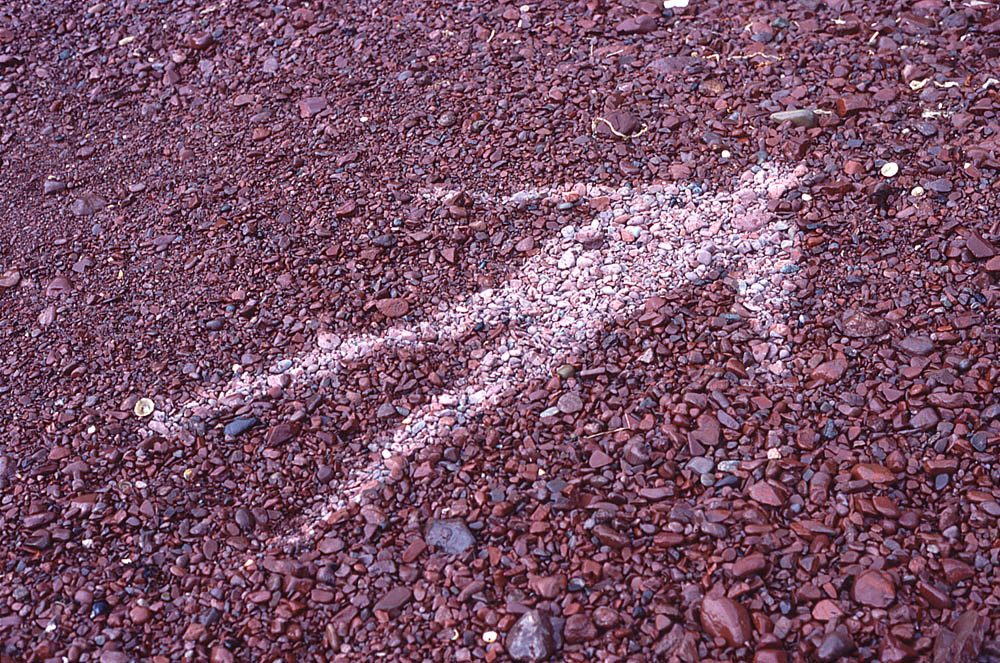 Andy Goldsworthy, Rain shadows, 1984
* reference image that parallels my question what our imprint on earth is, and how to reduce it, or give it another shape.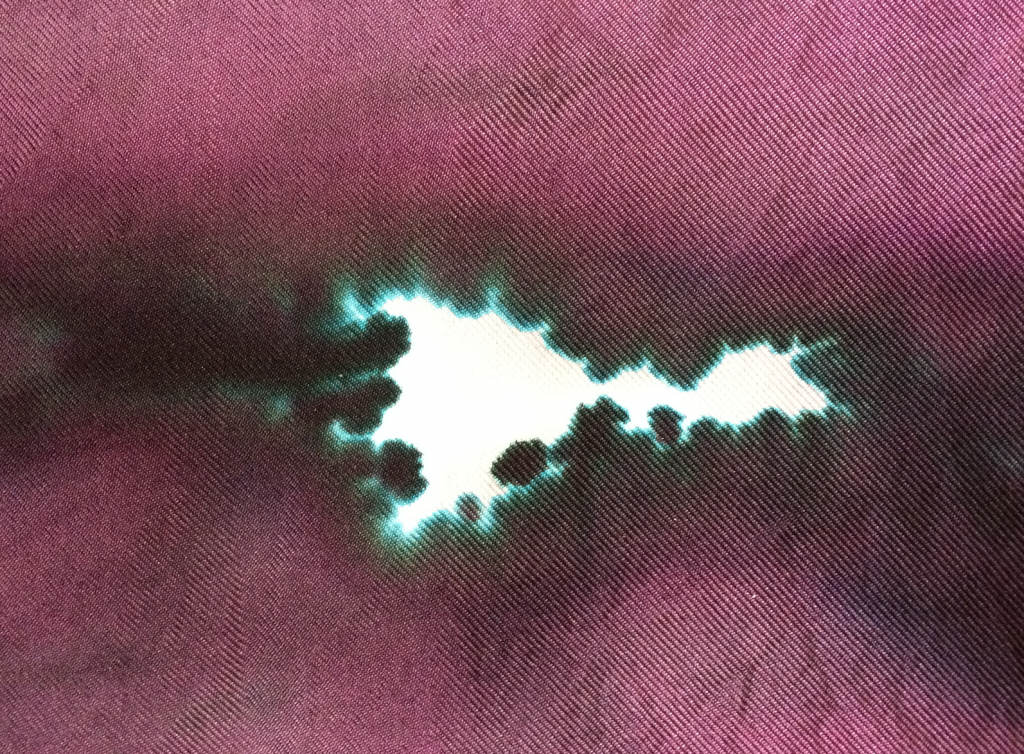 While doing tests with the ink, I found out that there is a green hue arising in the fixating process. What more colours can come out of the ink?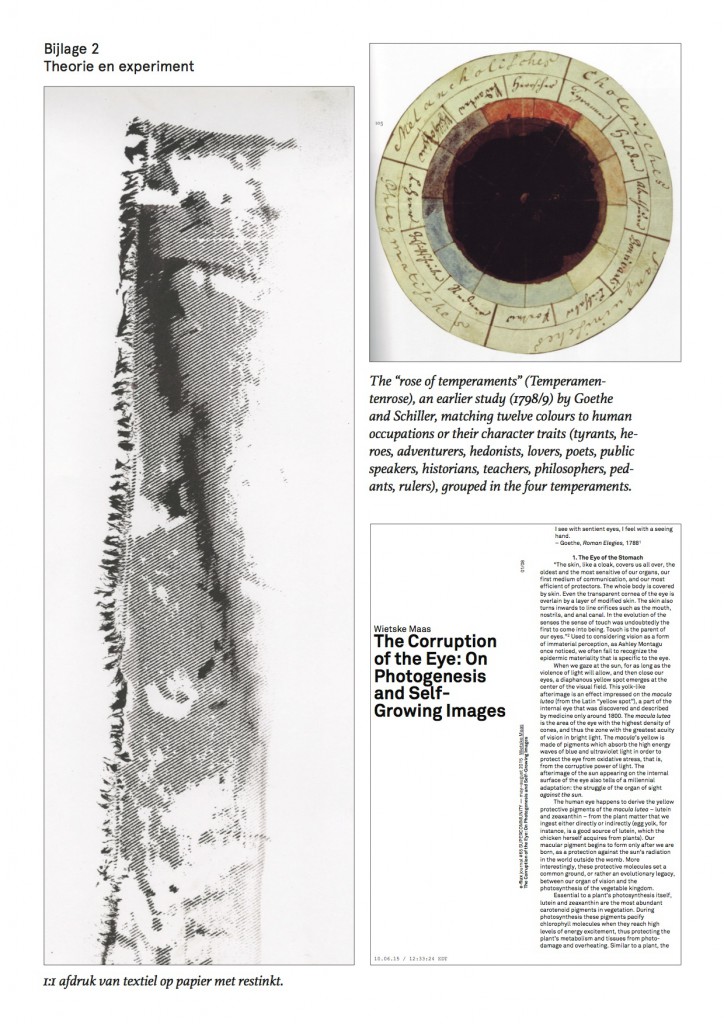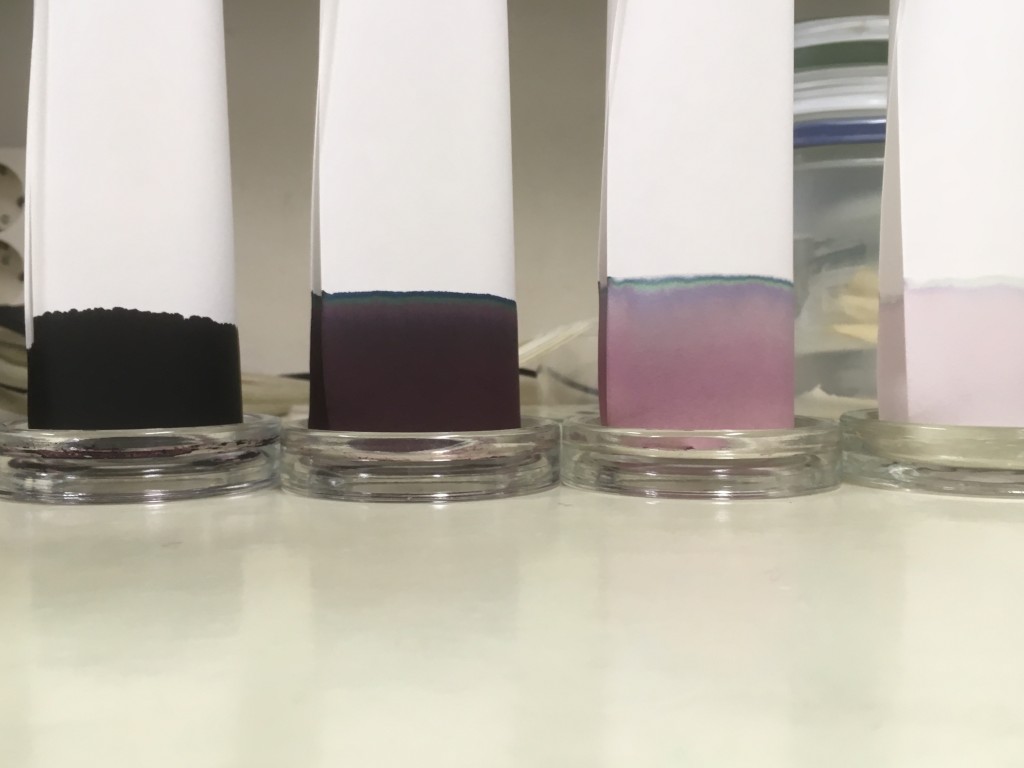 'Stijgbeeld' preperations.