PURPLE – Raw material per linear meter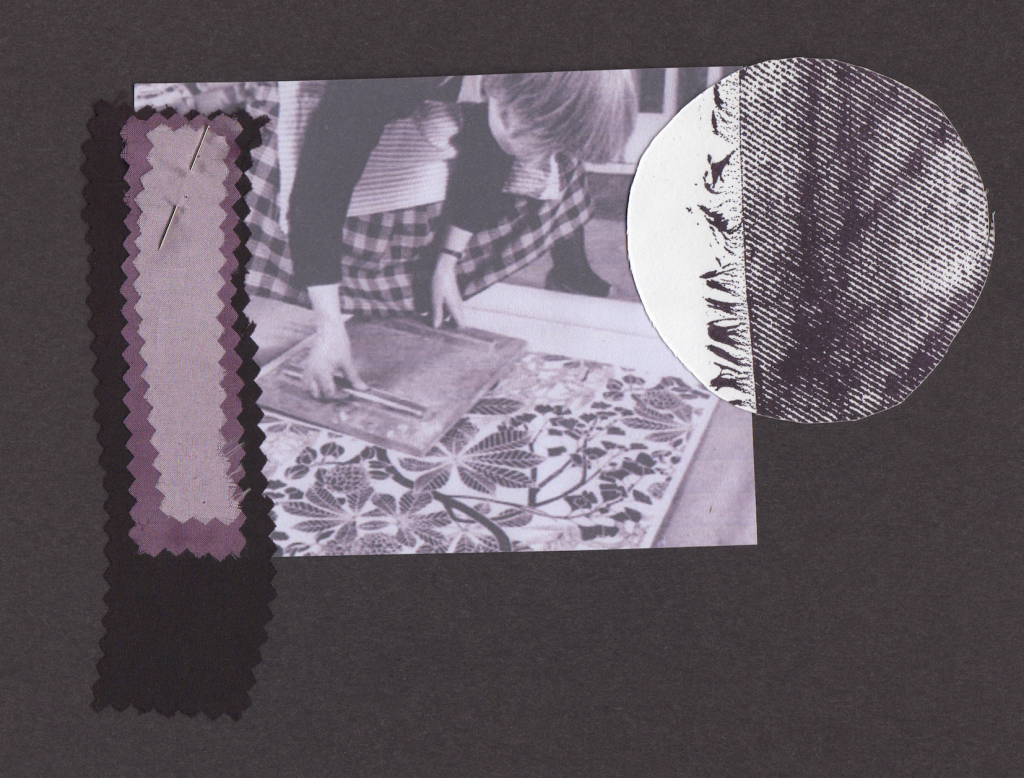 The project 'PURPLE – Raw material per linear meter' I investigate the possibility of processing residual ink from the textile print industry into new raw materials, so that the chemical waste is limited. I will analyse various shades of purple, derived from for example, shellfish, sandalwood and residual ink. In the research I focus on the processing of residual ink. In order to do that I will explore a range of new textile techniques and materials to build a library. Through collaborations with various design disciplines such as art, architecture and fashion I look for applications of the developed techniques and materials. In support of its theoretical and practical research I collaborate with scientists, architects, textile-, colour- and screen printing specialists, archives and research institutions and companies.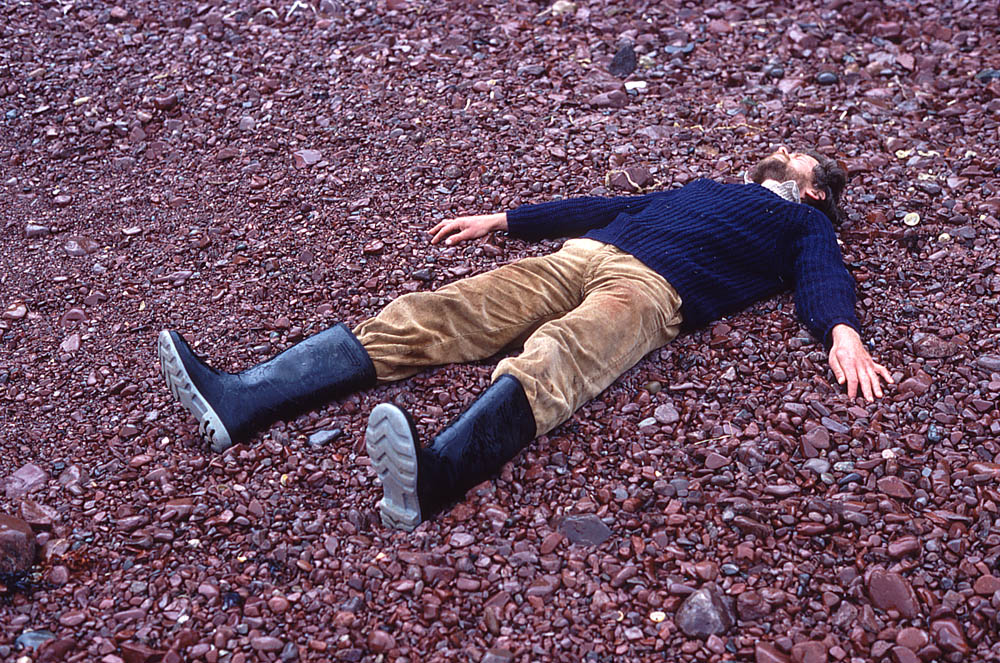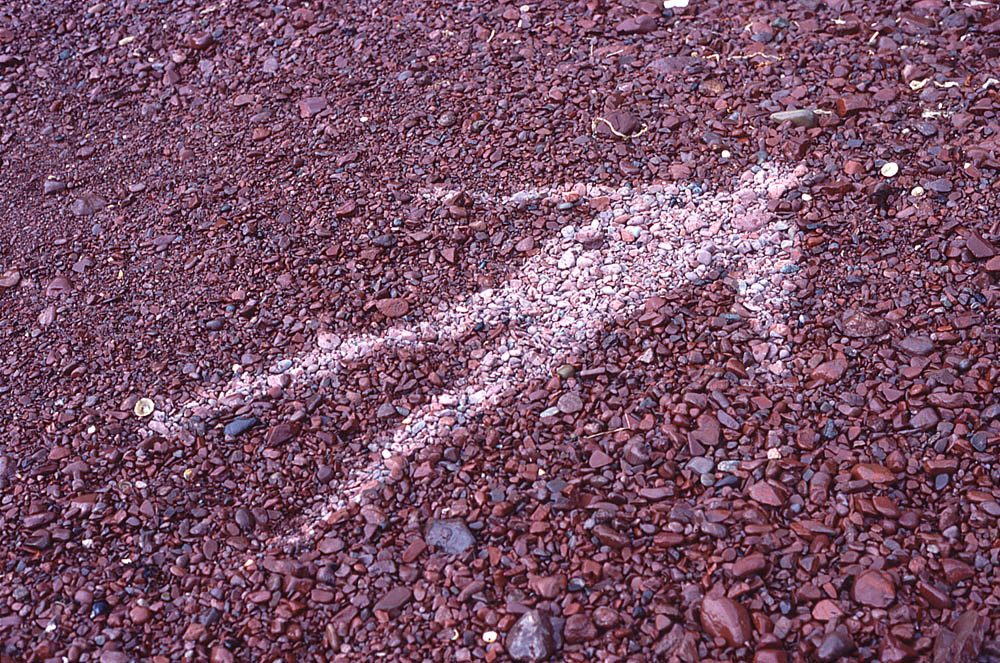 Andy Goldsworthy, Rain shadows, 1984
* reference image that parallels my question what our imprint on earth is, and how to reduce it, or give it another shape.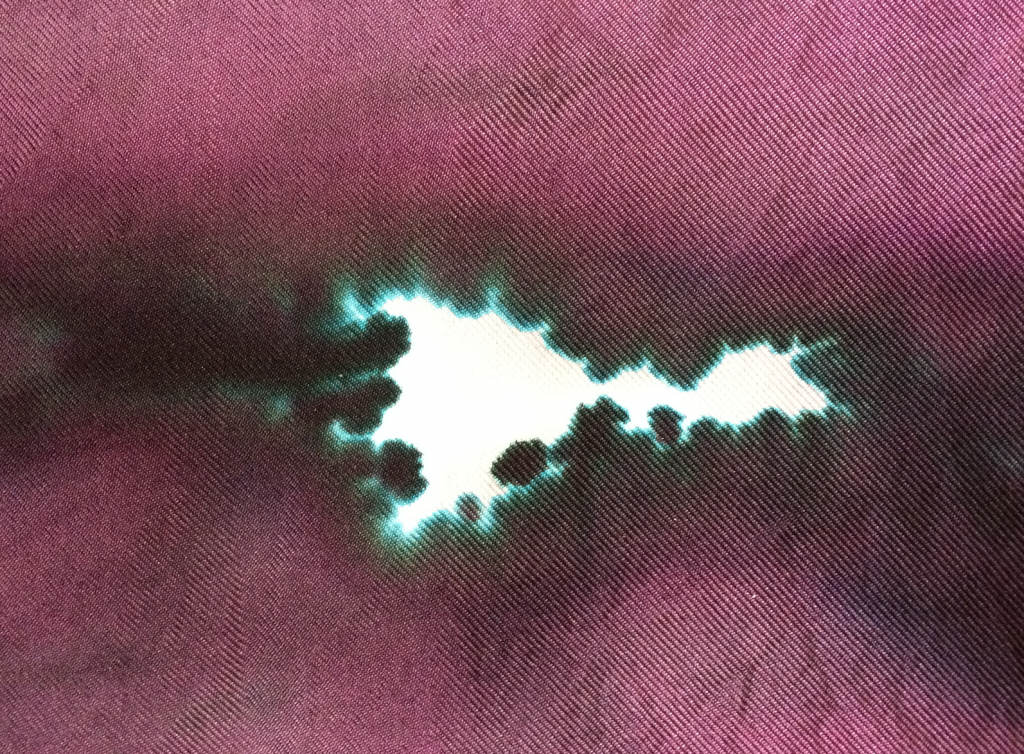 While doing tests with the ink, I found out that there is a green hue arising in the fixating process. What more colours can come out of the ink?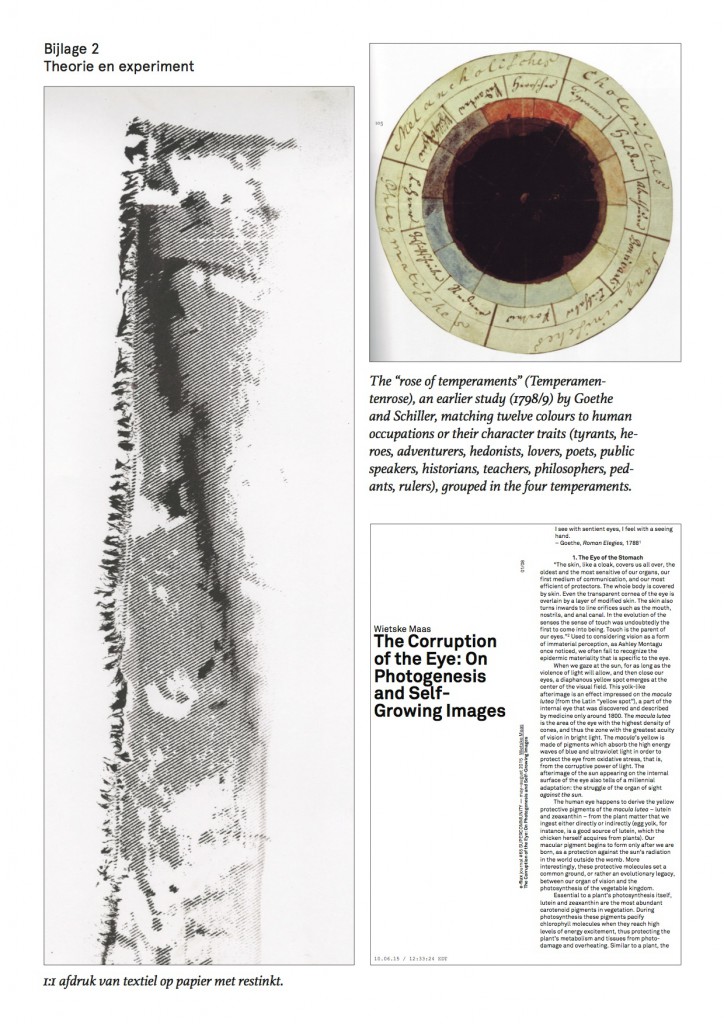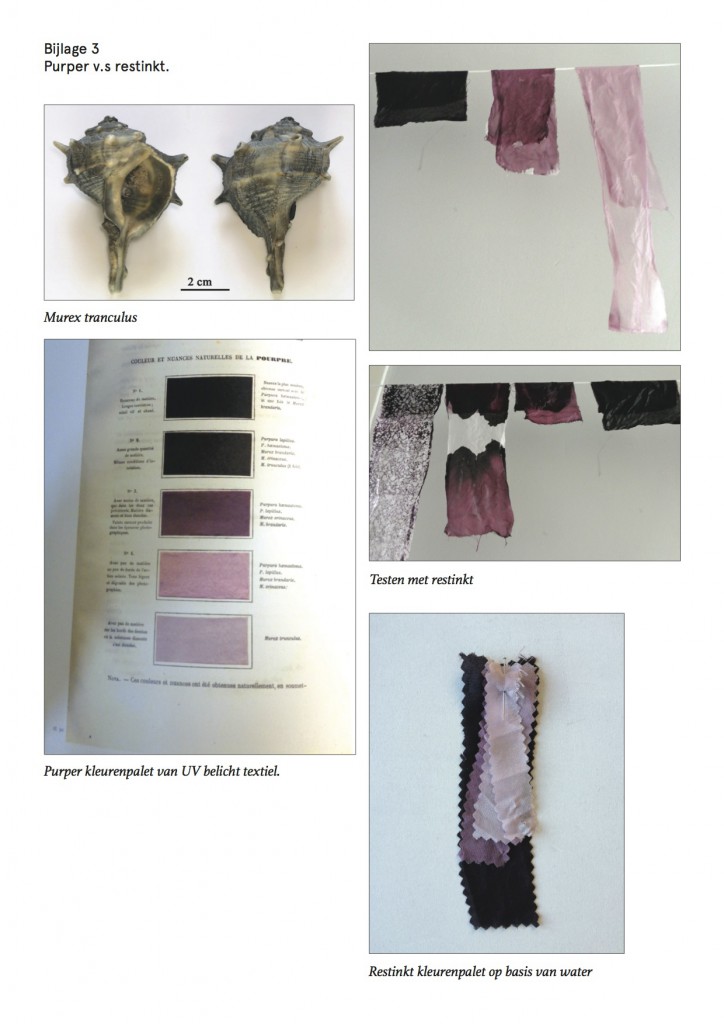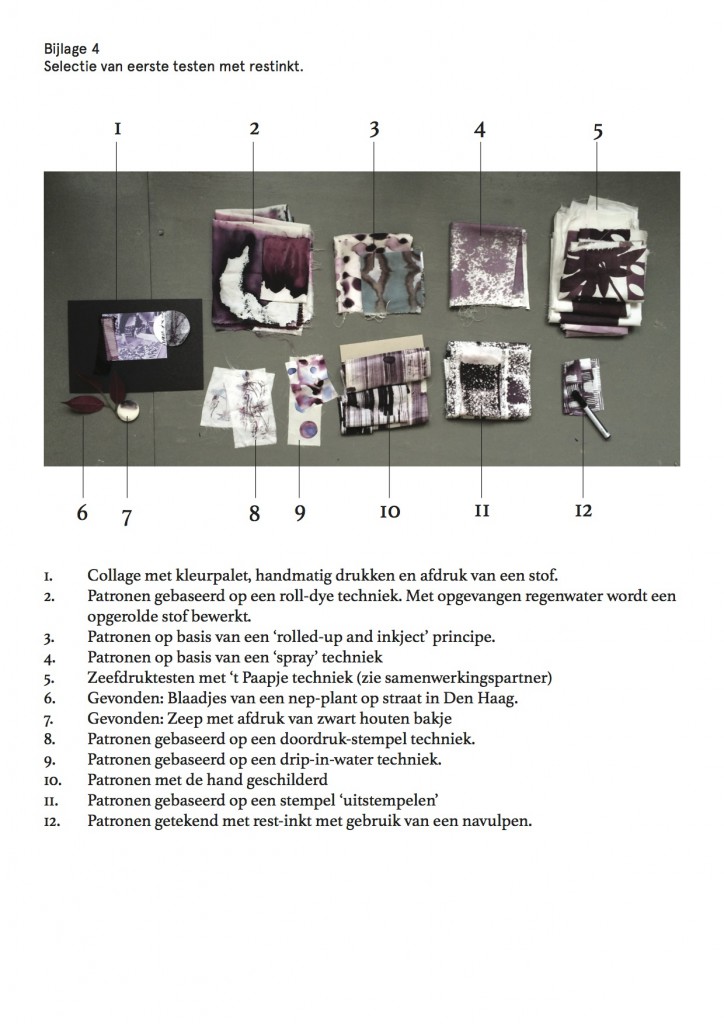 References: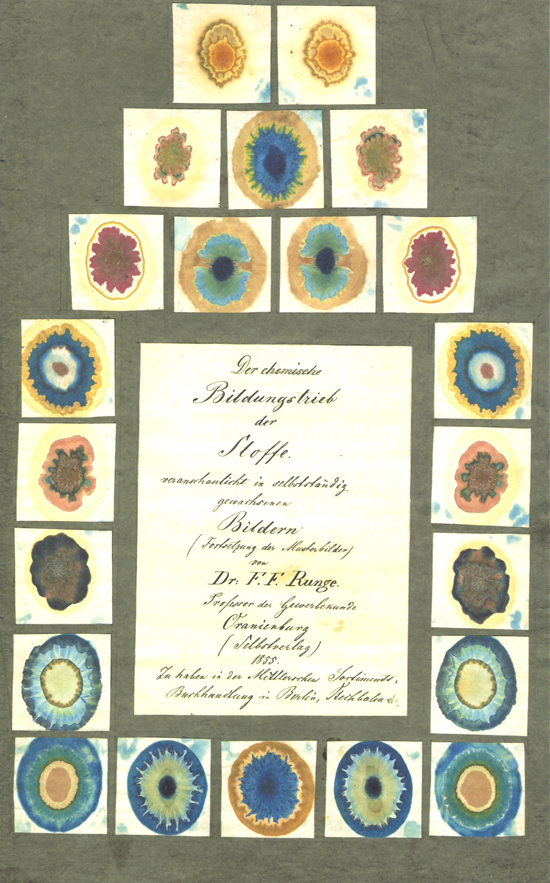 Bildungstrieb der Stoffe, Dr. F.F. Runge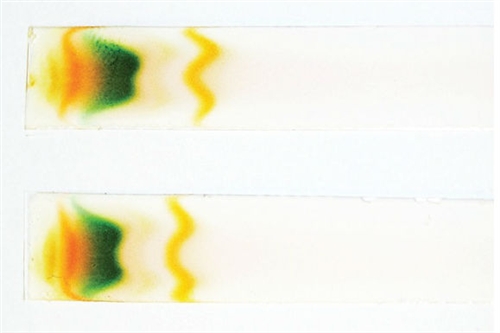 Electrophoretic and Chromatographic Analysis of Photosynthetic Pigments from Blue-Green Algae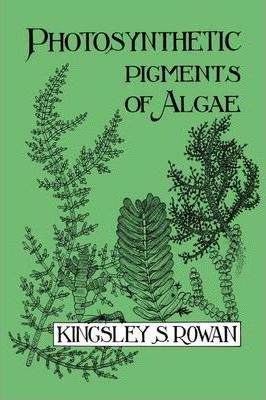 This 1989 book deals with the physical and chemical properties found in algae of different types (blue-green, red, golden-brown, yellow-green, brown and green). Methods used for extracting and purifying the pigments and their value in classifying the various types of algae are discussed in detail. This book contains detailed tables of the physical properties of the pigments (absorption and fluorescence-emission spectra and extinction coefficients), and brings together data on the distribution of algal pigments in relation to hypotheses of the evaluation of algae. It will be of value to anyone with an interest in phycology.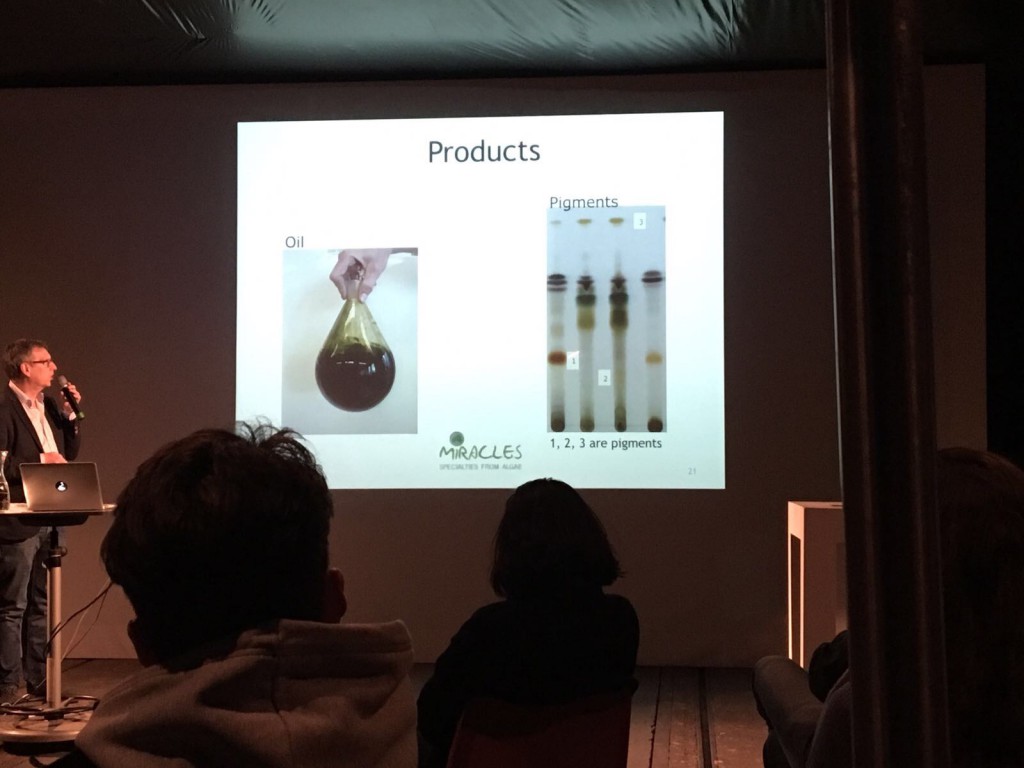 Lecture by Ir. Ben van de Broek in Acquatic Harvesting programme at Mediamatic. 13/04/2017.