Band Essay №1
Ongoing research dialogue with curator Lenn Cox.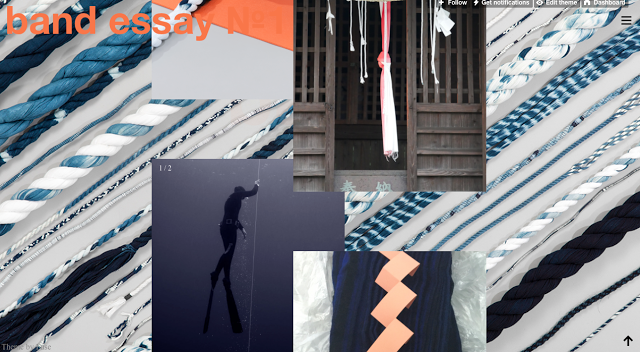 Band Essay №1 conceptualised when Lenn proposed Aliki to ping pong about the research during her study trip to Kyushu to work with local textile professionals. In Japan, Aliki learned about the traditional Kurume-Kasuri technique and chose rope as a framework to implement her new knowledge. This resulted in the collection NAWA: a series of ropes, cords and objects.
In collaboration with photographer Lonneke van der Palen we made an essayistic collection images that is based on our research and dialogue.
We know each other from the bachelor Fashion Design at ArtEZ University of the Arts. Since then, we explore our own attitude and rhythms for alternative (fashion) systems to shape the future. Aliki by making, Lenn by curating (curare, taking care). Sharing a fascination for the ritualised behaviour of people, their body, space and environment. With Band Essay №1 we investigate through material, words and images our personal connection with the Japanese cultural and natural environment, an interest that we share together and implement in our daily life.