April 12, 2012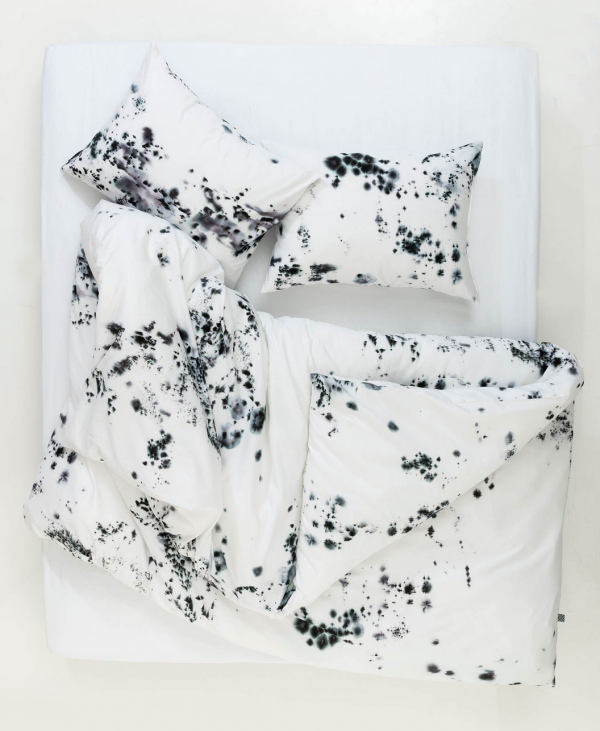 Duvetcover for Zig Zag Zurich
Application of the imprint of rain from April 12, 2012 as duvet covers, commission Zig Zag Zurich
With a digital pattern of 300×300 cm there will never be a similar outcome in the placements of the prints, making every piece a unique product.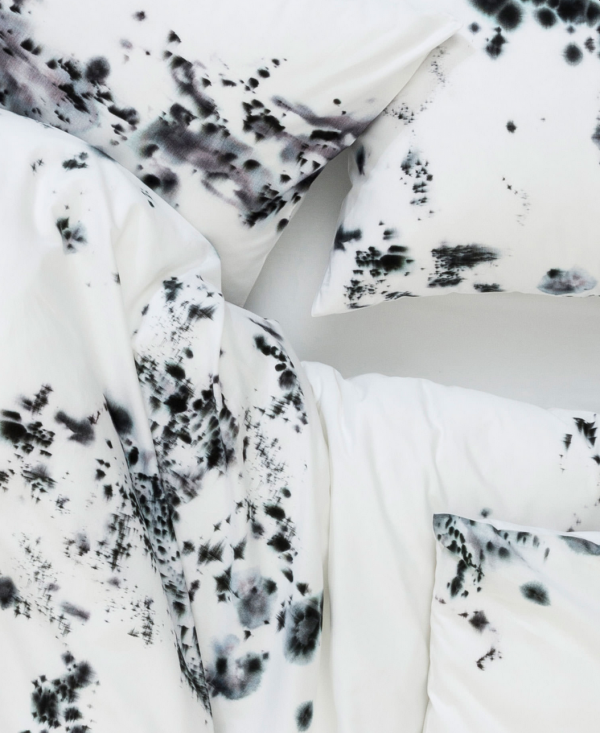 The project Made by Rain is an ongoing research and by working together with ZigZagZurich the original results of the research is applied onto home textiles.
With these silky soft bed sheets you can sleep underneath the elements while staying comfortably tucked in. In order to capture the experience of rainfall on textile, Dutch designer and artist Aliki van der Kruijs developed a technique named 'pluviography'. Using filmed textiles sensitive to water she visually records all sorts of rainfall, from light drizzles to torrential showers. These bed sheets reflect the rain exactly as it fell from the sky in Amsterdam on Thursday April 5th 2012. The weather that afternoon was unstable, with blue skies alternating heavy rain showers. Whenever van der Kruijs would see another rainstorm approaching, she'd hurry up on the roof and catch the drops on large sheets of fabric. From the imprints of these raindrops she created this design. Just like a rain shower, every set of bed sheets is one of a kind.
To order, click here