Horizont
Woven cloth on the fluvial deposition of the IJssel river.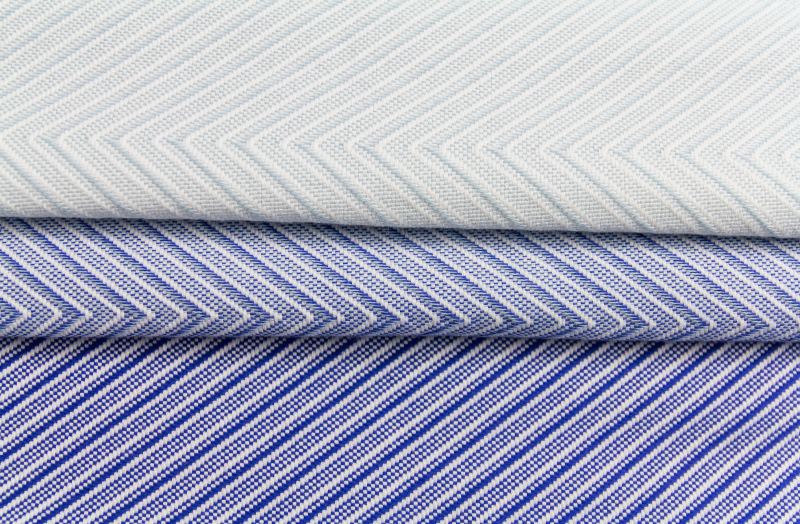 Context
Because there is increasingly more and harder rainfall, rivers have to drain off more water. To protect the river regions against flooding, space is being made for rivers in 30 places in the Netherlands. Aliki has developed a tablecloth which zooms in on the fluvial deposition of the the river IJssel. She has retrieved data about soil-drill points in the IJssel floodplains from soil science team Alterra and the World Soil Museum in Wageningen. These points will disappear because of the side channels to be dug along the river IJssel at Olst.
The data of drill point BPK.235646 have been translated into a fabric, which by using different thickness of yarns and shot numbers, shows the watercourse through the calcareous horizons in the river deposition.
The red shaded indicate the upper layers of the soil profile, and contain a twisted yarn to represent rust stains in the soil. The blue shades indicate the average height and lowness of the groundwater above the darkest blue layer that posseses permanent groundwater. The main colours and binding originated from a sampler (an embroidery produced as test of one's skills in needlework) from 1904 from Olster Heritage Archives.
Photography: Aliki van der Kruijs, Floor Knaapen &  Corine van der Wal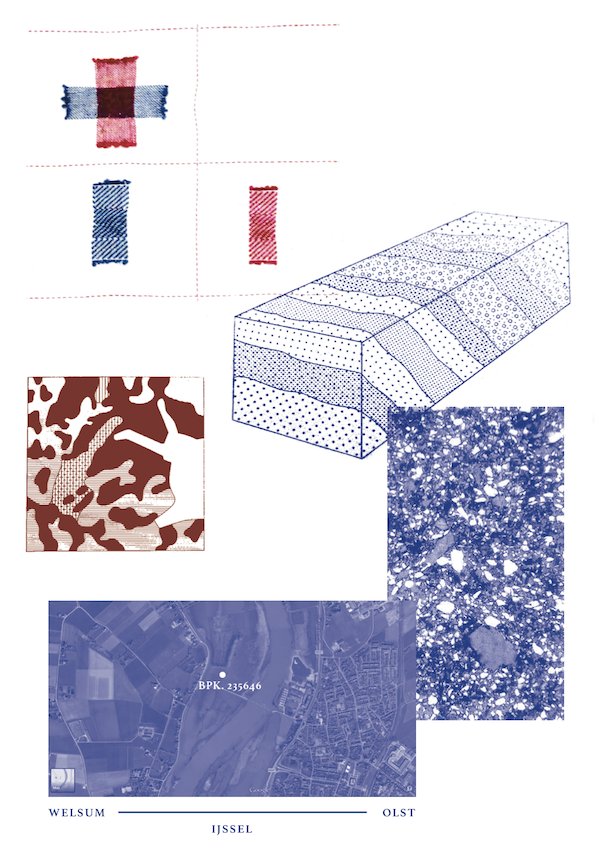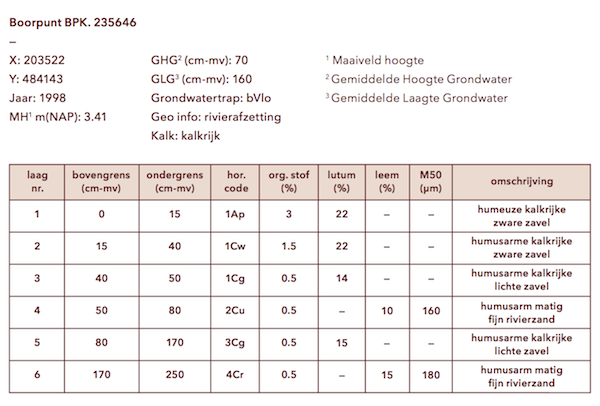 Graphics: Toni Ortega
Proces
After weaving a sample by hand the product is developed in the TextielLab of the Textile museum in Tilburg, The Netherlands.
—————————————————————————-

Dit is een van de IJsselproducten. Het is een voorwerp dat de IJsselvallei vertegenwoordigt, een streekproduct. Het is gemaakt in het kader van het project IJsselID. IJsselID verkent en versterkt de identiteit van de IJsselvallei.
www.ijsselproducten.nl / www.ijsselid.nl