Projectionist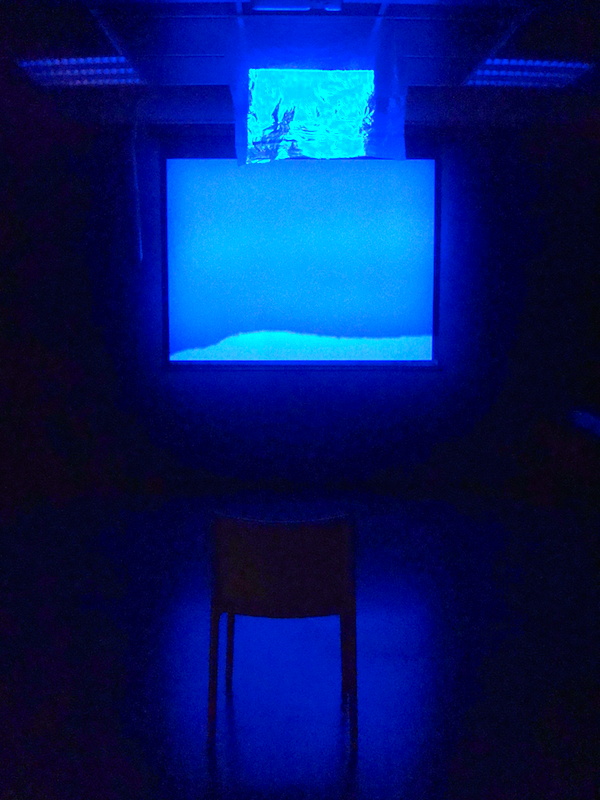 A one person chromatic-screening.
"Het is geen afbeelding, maar een ervaring van de regenboog" — Jan Andriese
By the movement of the person in the room and the heat of the beamer the foil on the ceiling is put in motion. The spectator is watching the air and hereby the echo of his/her own movement.
transparant foil, beamer, screen, chair
Sandberg Institute, Amsterdam 2012