Spirit from the Sky
Textile prints for fashion designer Elsien Gringhuis.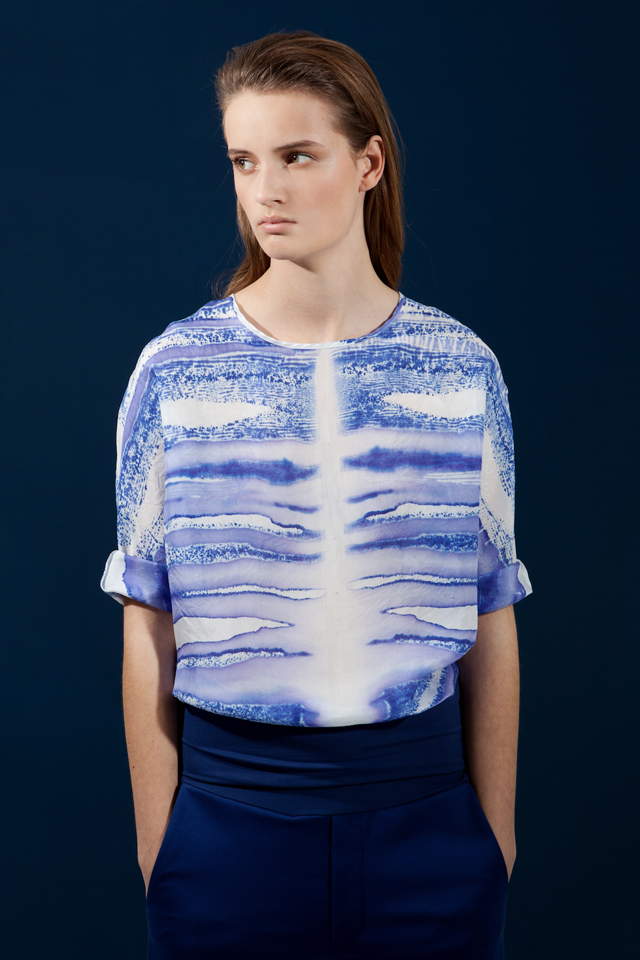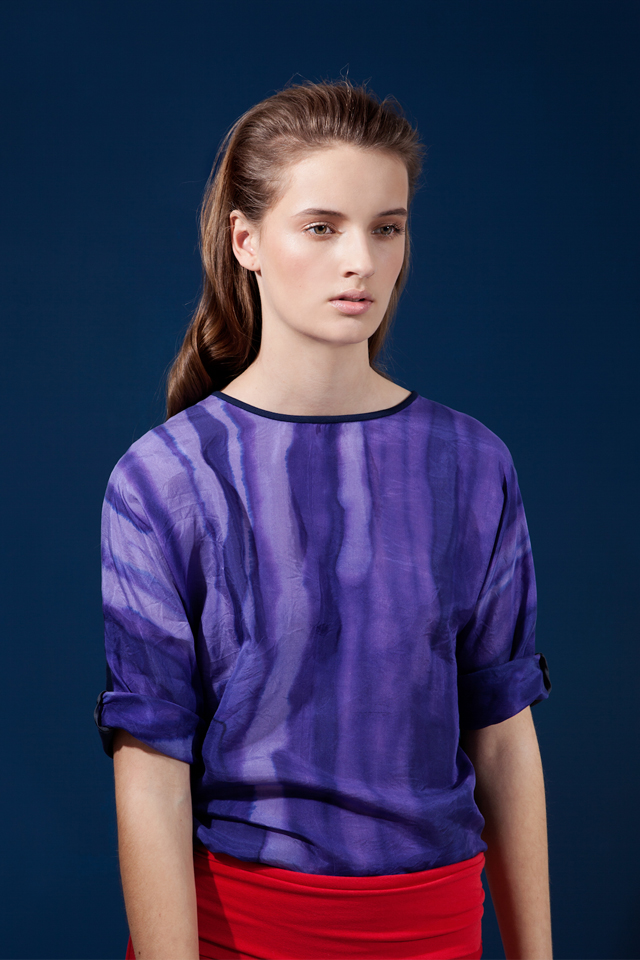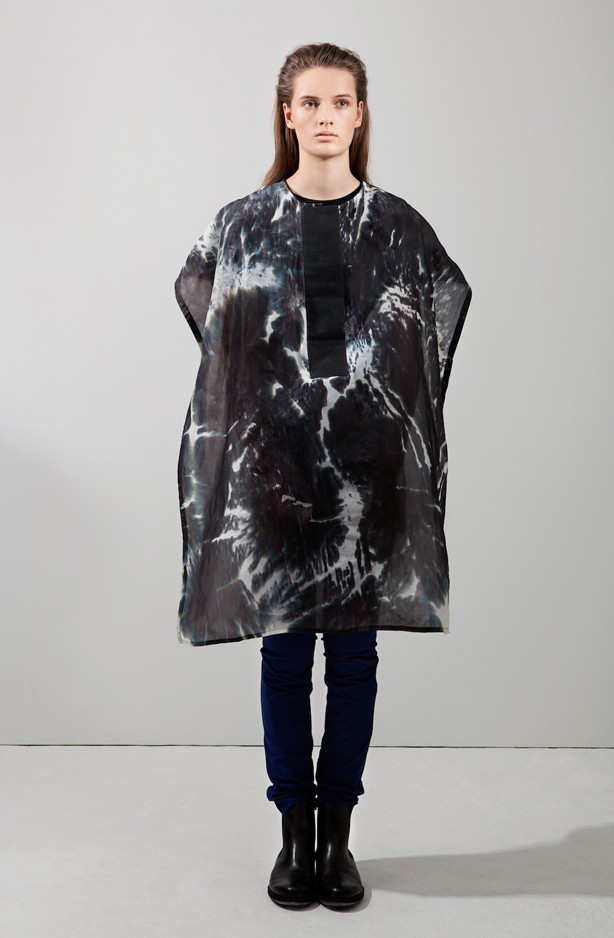 Silk Made by Rain print, treated with beeswax and prints made with collected rainwater. Part of the F/W 2014 collection of Studio Elsien Gringhuis
credits:
Photo's: Ester Grass Vergara @Unit CMA
Hair & make up: Charlotte Niketic
Model: Femke @ freshmodelmanagement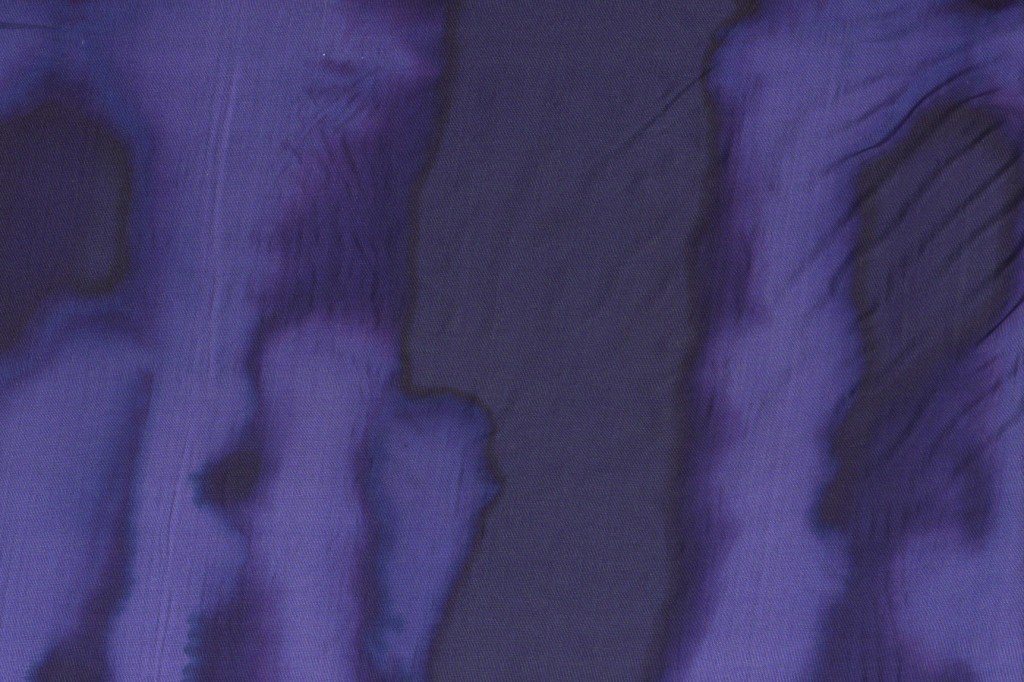 2 out of 1
Purple ink on white silk below is residue from purple silk seen above which is transferred by using water.